How can a virtual assistant help me?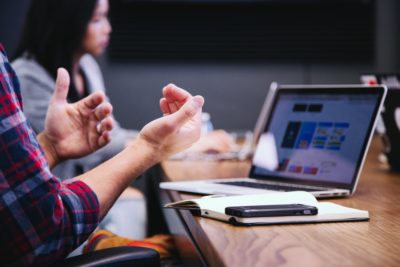 Any business owner already knows just how important time is – time is money. In the business world, there are thousands of things taking place every day, and for this reason, there are certain tasks that get swept under the rug and this can lead to a decrease in productivity.
That right there is where a virtual assistant can come into play. Believe it or not, a virtual assistant can be very helpful to a business owner.
As the name implies, a virtual assistant is a contact that is made via the World Wide Web that assistant with routine tasks. Think of it like an assistant, only it's virtual and there is no need to travel anywhere. A virtual assistant can work in the comfort of their own home, all that is needed is an Internet connection.
Virtual assistants help businesses run smoothly, but at the same time, they can help keep your life on track. Whether it's research potential investors, or even sending a "thank you" card to a friend, a VA is capable of doing almost anything. They are capable of taking charge of those routine tasks, and can even take charge of your personal tasks so that you can remain focused on what's in front of you. They can send "thank you" cards, flowers, or even schedule an Uber so that you can go from one place to the next, without any complications.
Mind you, there are some limitations to what a VA can legally do, and what the World Wide Web allows them to do. Certain tasks are find, but there are others that are wrong to ask. For example, a virtual assistant may not be able to take the place of an employee. However, they can take on some of the tasks that other employees would do.
With all of this in mind, it may be hard to pin down exactly what a VA is able to do, because the list is practically unlimited and there are only  a little bit of limitations.
Let's take a look at how a VA can help you …
Before you go laying your money out on the table, it is important that you have an understanding of exactly how a virtual assistant can help you.
Research – You can have a VA conduct all of your research, which will be a major time-saver for you. They can research for your brand, business, or start-up in order to save you a large amount of time and energy. Regardless of what it may be, whether it's finding events, identifying potential investors or locating office space, a virtual assistant can do it.
Social Media – Social media is important in every business and a VA can definitely manage it for you. Not only can they manage your account, but they can help grow them.
Manage Finances – Virtual assistants can help you manage your finances, but they cannot do actual accounting work. They can help keep track of expenses, make purchases and even maintain budgets.
Content Creation – Many virtual assistants are capable of writing content for blogs, websites and more. When you're trying to grow your business, content creation can be a big tool.
Conclusion
You see, virtual assistants can do a lot for your business – it is always nice to look back and see your workload being lifted from your shoulders.  VA's can handle tasks like social media, content creation, email marketing, answering calls and so much more.
Please follow and like us: