5 Structures for Successful Customer Support
If you are currently running a company or thinking of starting one, you want nothing more than to be successful and we understand this. The structure of the customer support team you choose will have a lot to do with your success. In fact, your customer support team can either make you or break you.
Whether you already have a customer support team, or you're currently looking for one, it is important that you make sure the structures are there. To give you a helping hand, were going to go over the five structures that need to be there …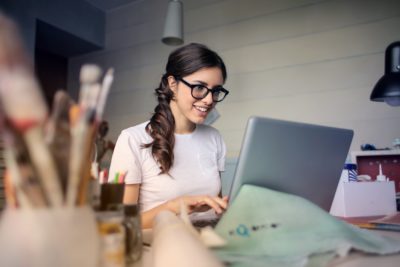 Organized Structure
Regardless of who you are, what you're doing, and the niche you're working in, if you don't have an organization in your life, succeeding isn't going to be easy. Therefore, it only makes sense to develop an organized structure within your customer support team. By this, we are saying that within the structure of an organization, it is important that the appropriate responsibilities and authorities are assigned. It is important that you understand the potential strengths and weaknesses throughout your company – if you haven't already done so, go ahead and analyze your company in order to find them.
A good team is always going to be organized and have a strong foundation. For example, let's say you are running a software company – are most of those tickets going to involve ticket issues? What if you were a retail company? Basically, what we're saying is if you were to categorize your tickets, which area would have the highest volume? You could organize the team into three-tier structures.
Tier 1 – answers technical support questions
Tier 2 – answers engineering issues and advanced technical support tickets
Tier 3 – answers general product support tickets
Supporting Support
After you have built a solid architecture, the next step would be to pick up the glue and put all of the other pieces together. It is important that you offer solid support to your customer support. Taking it a bit further, we're introducing you to numerous skills that agents should practice in order to support one another and lead to customer satisfaction:
Strong communication
Empathy
Internet Savvy
Growth mindset
Mastering simplicity
Create Opportunities
When you have a growing company in front of you, employee retention isn't something to turn away from – this is what will keep you moving forward. By offering opportunities for career advancement, you will be empowering your agents. Open up and let them know that there is room to grow – show them this by offering opportunities for career advancement.
Conclusion
Mind you, right now, we understand that there is a lot to process. Regardless of where you are at in your company right now, this article was written in order to help you through the process of building a good customer support team that is going to work for your company, all while offering the best customer service.
Please follow and like us: